Something that gets less attention than it should in the boating world is boat beds. Boat makers equip boats with various sleeping options, some comfortable and others not. Very few boats are designed for long-term living from the outset, though, so nearly every boat to float off the assembly line has a pathetic excuse for sleeping accommodations–usually nothing more than thin boat cushions.
If you're considering going on a longer cruise–or even living aboard your boat–finding a good boat mattress should be one of your first priorities.
A Few Notes About Yacht Mattresses
Most boats don't have real beds in them. That is to say, they don't have what most people would consider proper mattresses.
Instead, boat makers build cheap foam cushions that fit on the shelf that they call the bunk. Of course, the size of the bunk depends completely on the boat–the designers fill up the holes with cushions and come out with a bizarrely-shaped bed. Narrow and long, short and wide, or wide and long, you name it, whatever fits in the hole they can make. Never mind if a set of normal sheets won't fit on it.
Plus, these foam cushions can then be covered in upholstery that matches the rest of the boat. That looks great in sales brochures and at boat shows.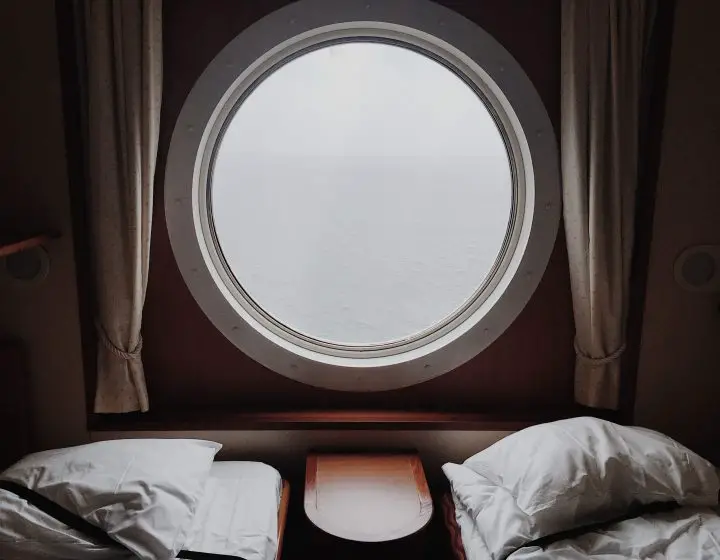 This seems terribly backward to those of us who will live on a boat or call it home for any length of time. Why not start with a proper mattress, and build a shelf that it will fit on? That way, boat owners can buy a nice mattress from a mattress store and have a comfortable bed. But, alas, my phone has yet to ring, and yacht builders are not lining up to pay me for my great ideas.
Of course, some boats approach the problem this way, but those makers are few and far between. Some yachts go to the effort of having a custom mattress made that fits their bizarrely-shaped bunk. This at least gets you a nice bed to sleep on, but it costs a pretty penny to have a new one made.
Picking the Right Boat Mattress
The thin foam blocks installed by boat makers won't work if you want to use your boat more than for the occasional weekend. Since occasional weekend use is exactly how most boats are used, it's understandable why manufacturers don't invest in anything fancier.
However, a different solution will need to be found for the rest of us who spend a lot of time sleeping on our boats because we live on our boats. So, step one is to analyze how often you intend to use the boat mattress, what comfort level you want to achieve, and what you'd like to improve.
If the old boat mattress is in good condition and isn't too uncomfortable, you might think about adding a simple memory foam mattress topper. You can pick up these toppers online or at big-box stores for under $100. Just buy a standard size that is larger than your boat mattress and then cut it to size. They're only one or two inches thick, so you can cut them in place with scissors.
If the original cushions are old or disgusting, they'll need replacing–and then you have more choices to make. Any canvas shop can recreate boat-style cushions, or you can even DIY replacements if you own a sewing machine. Sailrite is an excellent source for learning how to sew your own boat projects, and the basic box cushion is the perfect place to start.
However, since you're making it from scratch, you can invest in making it as comfortable as possible to suit your tastes. For example, latex and memory foam mattresses have become very popular in recent years, and you can get them shipped to your home in very small packages for a few hundred dollars.
The great thing about these mattresses is that they are simple foam, with no springs or other internal structure. With a few hours and a sailing knife, you can cut them to fit your v-berth or bunk perfectly. Once cut, you can sew a custom cover or modify the one it came with.
Several companies will do the work for you, but you'll still have to measure carefully. The custom boat mattress suppliers offer a wide variety of products, so shop carefully. Some are selling boat foam, some are selling latex mattress foam, and some are offering custom-built home-style mattresses with springs.
Replacement Mattress for Boat – Materials and Sources
Custom Boat Mattress (Innerspring Mattresses)
The most expensive custom mattresses are like those you'd find for your home. They are spring mattresses with hundreds of springs that add structure and support inside the foam. They offer better support for sleeping than some foam options, and they have that distinctive bounce. But they also sag and lose that support over time. The best ones are layered with various foams and a topper that adds even more comfort.
The problem with getting one of these spring mattresses for your boat is that they are very expensive. Very few boaters have this sort of mattress, and only a few companies will make them in a custom shape. And because of their internal structures, you can't shrink down these mattresses for packing.
Latex and Memory Foam Boat Beds for Sale
Foam mattresses have become very popular options recently for everyone–in homes, RVs, or boats. They are easy to come by and range from budget-friendly to luxury items. Most have two or more layers of varying types of foam. Latex mattresses–either natural latex or synthetic–is the primary ingredient in most, so proceed cautiously if you have a latex allergy. Latex foam mattresses produce a bounce that is not unlike innerspring mattresses.
Another term you'll often hear used is memory foam. Memory foam is a polyurethane foam with added materials that give it viscoelastic properties. That means that the mattress pushes back on your weight and offers various firmness levels and feels. Mattress stores refer to this as the "hug."
One great thing about these marine mattresses is that they can be vacuum-packed and shipped in a small box. That makes it easy to get one and even easier to get it in the stateroom on your boat. Getting it out might not be quite as easy, of course!
Boat Mattress Foam (Polyurethane Foam)
Finally, you have the basic non-memory foam polyurethane cushions used for boat upholstery. These aren't particularly geared toward sleeping, but they work for the occasional overnight. This type of foam is available in various thicknesses and firmnesses and can be cut to any shape with a foam or bread knife. To make it into a bed cushion, you can stack multiple layers together to add comfort or heat and moisture regulation.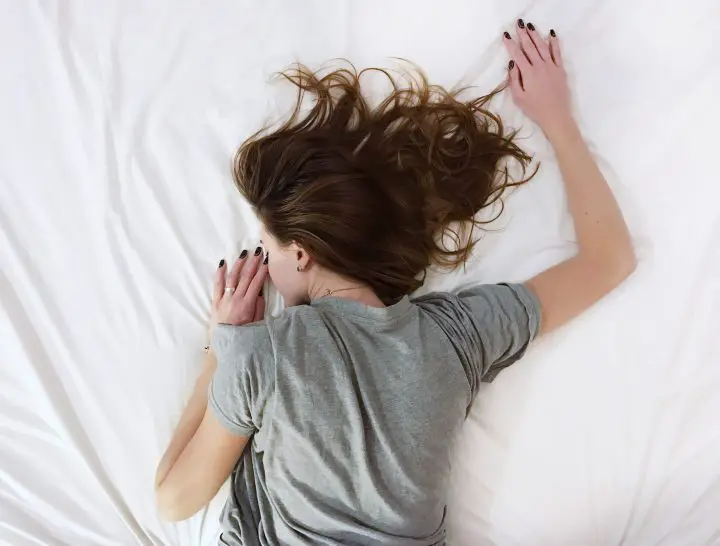 Other Boat Bed Considerations
Overall Size and Measuring
If there's one rule to boating, it is to take nothing for granted. Just because it looks like you have a full size boat bed, never assume that a standard full-sized mattress will fit! The same goes for a twin boat bed–chances are these cushions will be cut narrower or wider and longer or shorter than the "standard" beds you'd buy for your home.
So it all comes back to measuring very carefully. No matter how you plan on replacing your boat bed, you'll need to take the existing mattress out and measure the bed deck underneath. In doing so, take careful notes and assume nothing. The corners might not be 90-degree angles. The edge at the top of the mattress might be wider than at the bottom, requiring you to bevel-cut the mattress. The list of pitfalls is pretty endless–so proceed cautiously and check your work.
If you plan on cutting your own foam, one easy solution is to make a template. If the old cushions fit perfectly, you can use them. Take them out of the boat to a wide, open space and lay them down on the new foam. Then cut the new stuff to match the old stuff.
If the old cushions aren't great either, use templating paper to make a detailed template of the shape of the cushion. Sailrite sells Dura-Skrim, a product perfect for templating all sorts of upholstery projects.
Mattress Thickness
When replacing your boat mattress, your first thought might be that thicker must be better. But because of the limited headroom and overhead clearance in most boat bunks, getting a very thick mattress is seldom the right move. Instead, start with the thickness of the original cushions, and then go up a few inches if you think you'll have space. Whatever you do, don't go online and buy the thickest home mattress you can.
Moisture and Condensation Prevention
Boat mattresses live very different lives than home beds do. Several factors conspire to make moisture problems extreme on a boat, especially in the bed area. This assumes a solid boat with no deck leaks when a boat won't plane out, which, of course, happens in real life and only makes matters worse.
The biggest problem is the lack of airflow that small staterooms of boats have. The mattress is usually on a solid shelf or deck and not on a stand-alone base. It is also usually pushed right up against the wall on three or four sides, meaning that air can't even get around the sides of the mattress.
During the night, as you breathe and sweat, the humidity in the room will rise no matter what you do. If it's cold outside, the room's walls and ceiling may form condensation as the humidity passes 100 percent. And since there's so little airflow, it's very hard to get that to dry out the next day.
All of this sets the stage for problems with mold and mildew. While many mattresses support better airflow and offer moisture barriers and other add-ons, none of these are complete cures. The only way to deal with the problem is to plan for it from the beginning.
For this reason, it's never advisable to purchase an extremely expensive boat mattress with the plan of it lasting for many years. A better approach may be to find a useable and comfortable middle-of-the-road solution that is easy to replace should it get "funky." The bad news is that once a mattress starts getting moldy, it's impossible to ever get it out.
Mold and Mildew Prevention
So, what can we do to head off the mold problem from the beginning? There are lots of options, but here are a few proven tricks.
Promote Airflow
Do whatever you can to get air moving through the stateroom in the type of sailboat you have. If you have it, run the air conditioning. Consider installing a vent fan. When at anchor, open the hatches to get a breeze through the boat. If you are storing the boat for a long time, run a dehumidifier.
Raise the Mattress
One of the biggest problems is getting air under and around the mattress. Doing so will ensure that any moisture doesn't get trapped there. While most boat beds are cut to fill the space, a better tactic might be to leave a few inches on all sides.
There are a few plastic spring foundation systems that will make the bed more comfortable while promoting airflow. The Froli system is excellent. It consists of individual plastic springs that can be positioned under any shape of mattress. They add an inch or more of airspace under the mattress allowing at least a little airflow.
Keep Water Out
Finally, make sure your boat doesn't have any other problems. For example, old boat hatches are notorious for leaking, and if you don't stay on the boat long term, you might not notice a problem until after it has ruined your bedding. On the other hand, if your mattress is right up against the hull, it could be absorbing water dripping from hatches, portlights, or deck hardware.
Getting It In There and Access
If you're replacing your boat bed, don't neglect to think about how you will get it in and out. You might be able to get the old cushions out, but if you buy a newer, taller, larger mattress, how will you get it in? You might discover that you have to cut a large mattress into multiple pieces.
It's worth noting also that many boat beds have access panels below them to get to storage hatches. Some mattresses have built-in fabric hinges to make this easier. If you want to recreate this system or work out another way to get under there, it's up to you.
Sheets and Blankets
Since boat beds twin, full, queen, or king are seldom actually the "right" dimensions, you'll want to double-check your sheets. A few companies online will create custom-cut sheet sets for you. These are most useful on really bizarrely shaped beds, like v-berths.
Making a set of sheets isn't too hard for the DIY sewer. Simply find a set you like for a larger bed, cut them, and sew them to a size that will fit your size of a sailboat.
For many boat beds, it's easiest to make do with whatever you can find. They'll often work, even if they aren't 100 percent perfect. Avoid fitted sheets and stick with flat sheets and tucking.
Boat Bed Products to Consider and Reviews
Accessories and Improvements for Every Boat Bed
Froli Travel Bed System for Custom Mattress
The Froli system may seem like an expensive boat bed add-on, but it solves many of the problems you'll have with your mattress. First, it adds the bit of support and springiness that standard foam mattresses and boat cushions usually lack. You can also customize each spring for firmness. Most Froli kits come with a few firmer and softer springs for use around your torso and hips.
Best of all, the Froli adds an air gap under your mattress. This reduces moisture and prevents the mattress from just soaking everything up. It also means that mold and mildew are less likely to form.
Finally, unlike the mattress itself, the Froli springs are made of hard plastic. You can clean it and reuse it under your next mattress. So while it is expensive, it will enable you to get more comfort out of thinner, cheaper mattresses and allow you to replace those mattresses more often.
Only a few Froli products are available on Amazon. Check the Froli website for all the details.
Camco Comfort Bed System
The Camco system is similar to the Froli but has some key differences. For one, each individual spring does not interlock with its neighbors. Instead, you'll need to fasten or adhere them to the bed deck to keep them in place.
The Camco springs also do not have as much airflow as the Froli's. Each spring has a solid top and bottom, so while you can get some air between the springs, there is still not much moving around the mattress.
Camco sells the springs in sets of 10, 30, or 100, which come with both firm and soft springs. The 100-pack covers 25 square feet.
Cool Gel Memory Foam 3-Inch Mattress Topper
Getting a comfortable night's sleep doesn't necessarily mean throwing everything away and starting from scratch. Should you want a simpler solution, you might want to try adding a memory foam topper. These inexpensive items come in various sizes to suit any mattress, but they're also thin enough to be easily cut to match your weird boat bed.
This is a top-of-the-line model that features cooling gel memory foam. In addition, it has a removable zip-off cover that is machine washable. If you combine this with the Froli travel system above, you might even be able to get a few more seasons out of those old original boat cushions!
Waterproof Bamboo Mattress Protector
A waterproof cover for your mattress isn't a bad idea. It can head off some of the worst mold and mildew problems, if only to prevent trouble should you accidentally leave the hatch open during a summer rainstorm. However, these are difficult to cut to shape, so you might want to stick with a standard sheet unless you have some sewing skills.
Mattresses to Cut to Shape
Amazon Basics 6-Inch Memory Foam Mattress
Available in six or eight-inch thicknesses and every standard-size boat bed twin to king, the Amazon Basics Memory Foam mattress is a great value. If you take a simple mattress like this, cut it to shape, and combine it with a Froli system, you'll likely have the most comfortable bunk in the marina.
The six-inch version of this mattress is made of a sandwich of three types of foam. The base is a four-inch hard foam foundation, topped with a one-inch punched soft foam later. Finally, a one-inch memory foam topper is built in to finish it off. Many users report this being a very soft bed, so you might want to opt for the medium-firm version.
Lucid 6-Inch Gel Memory Foam Boat Twin Bed
Lucid is one of the most popular brands of foam and hybrid foam mattresses on Amazon. This entry-level bed consists of two foam layers–a five-inch base infused with bamboo charcoal and a one-inch-thick gel memory foam top layer. It is rated as a firm mattress. It's available in twin, twin XL, full, and queen sizes. The boat bed twin XL is a great pick if you've got unusually long bunks and can't find other mattresses that will fit.
Tuft and Needles Original Adaptive Foam Mattresses (Twin Size)
The high-end Tuft and Needles Original might be spendy for a mattress you plan to cut, but it offers excellent quality and a wonderful night's rest. It's rated as medium-firm and has cooling gel and cooling graphite for temperature regulation.
It's available in sizes from twin to California king, so there's bound to be one that will fit your boat's bed deck. It's a 10-inch mattress, so make sure you have enough space vertically in your bunk.
Standard Size Mattress for Boats
Lucid 12-Inch Latex Hybrid with Memory Foam and Coils
Hybrid mattresses are the modern equivalents of traditional spring coil beds. The coils are encapsulated in the base foam layer, and they are individually packaged to isolate motion on the bed. Unfortunately, it's not possible to cut these mattresses to shape because of their complexity. But if you have a boat that will accept a regular-sized mattress, this is the closest thing to a home bed you'll find.
The Lucid 12-inch mattress is very tall for a boat mattress, so make sure you have enough vertical clearance. It's made of a seven-layer process that includes gel memory foam, support foam, encased coils, and edge support.
Casper 11-Inch Original Foam Mattress – Queen Size
Casper is probably the most recognized name brand in foam mattresses. If you want the best-of-the-best but want to stick to the simplicity of foam, the Casper mattresses offer a great night's sleep.
Casper's system includes a modulated density layer so that your upper body has softer support while your hips and lower body are firmer. In addition, the top layer of foam is perforated for better air movement. It's available in every size from twin to California king, including XL twin.
Upgrade Your Yacht Mattresses for a Rested Crew
Some boaters might be thinking that all this hoopla over boat beds is wasted energy. But when cruising long term, nothing is more welcome than a good night's sleep. There are plenty of things to keep a sailor awake. Long night watches, anchor watches during bad weather, and busy harbors make for restless nights. When you're finally off watch and enjoying a calm anchorage or snug marina, make sure you enjoy the best night's sleep you can get!
Boat Mattress FAQ
How are boat mattresses measured?
There's no standard way to measure anything on a boat–nothing has square corners or parallel sides. To make matters worse, there are no standard boat bed sizes–boat makers only approximate the shape to match twin, full, queen, or king beds.
The only accurate way to get a 100-percent fool-proof measurement is to make a template of the bed deck on patterning paper. If you are having your mattress manufactured for you, consult with the company to determine the best way to communicate your boat's measurements with them.