In most states, vehicles that drive on public highways and roads are licensed to do so by the DMV (Department of Motor Vehicles) or equivalent. Unfortunately, every state has its own set of laws governing precisely what needs a title and tag and when. 
Below you will find a table of resources that will link to your state's motor vehicle bureau. Remember, state laws change frequently. So before you head over to your DMV, make sure to review exactly what paperwork you'll need and what your state's requirements are.
Table of Contents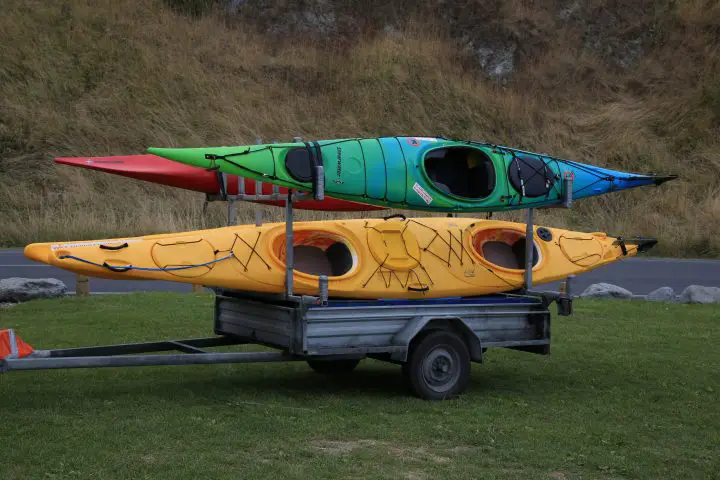 What is a Boat Trailer Title?
Most people are familiar with the tag and title they need to get when purchasing a new car or towing vehicle. The state collects some information about the car, whether it's new from the factory or the previous owner's title. 
Of the many bits of information that they keep tabs on, the title will include the VIN, or vehicle identification number. That number keeps all the paperwork in check. Boat trailers are marked with a VIN as well.
The title is the official document that tracks ownership of the vehicle. You keep the title until the day you sell the trailer or vehicle or until you move to another state and they provide a new one.
Boats and boat trailers have tags and titles too. In many places, the same DMV issues the tag and title for both, but some places give vessels to the Game and Wildlife Department.
The rules governing trailer titles are significantly more complicated than those involving regular cars and trucks. Trailers differ by use, design, and weight. Some states specify requirements or exceptions for boat trailers, while others lump them into a utility trailer category. 
Do Boat Trailers Have Titles?
A majority of states have some sort of titling for boat trailers. Many places draw the line at certain types or weights of trailers.
Regardless of what state you are researching, make sure to double-check the requirements before proceeding. It's also a good idea to research the requirements of the states nearby so that you have an understanding of what is expected once you're driving down the highway.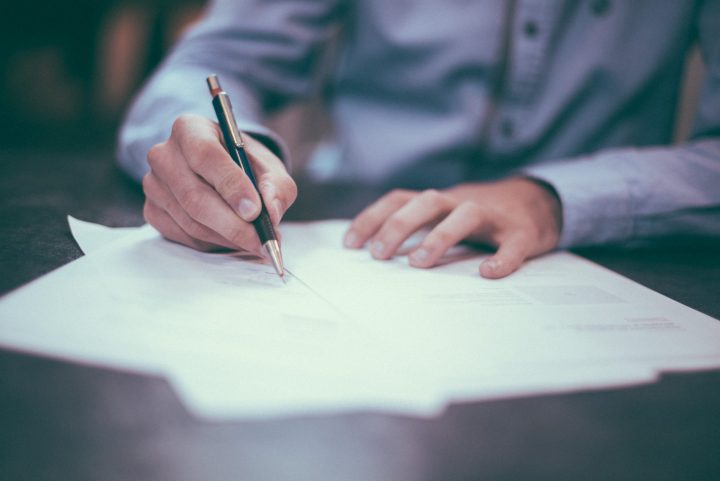 Boat Trailer Weight
If the state differentiates by trailer weight, you'll want to double-check precisely what weight they use to make the determination. Is it the empty weight, as detailed in your purchasing documents from the manufacturer? Do you need to get a trailer weight certificate? 
Of course, it matters whether or not you are carrying the boat. Since the boat is also titled and registered, some states consider it completely separate, and others take the weight of the whole package as it is driving on the highway. For example, Vermont requires title if the loaded trailer gross weight is over 6,099 pounds, or if the unloaded trailer weight is more than 1,500 pounds.
When looking at whether trailers have titles in your state, it's essential to double-check what trailers are in question. For example, some states draw specifications for boat trailers, and others lump them in with travel trailers or toy haulers. There are nearly always distinctions for noncommercial trailers, of course, which see much less use than semi-trailers or farm trailers.
No Trailer Title States
There are also a handful of states that don't require any boat trailers to be titled. These states also tend to provide exceptions for trailers that haul motorcycles, ATVs, or other small vehicles.
Here's a list of states that currently do not require getting a boat trailer title. 
Alabama
Alaska
Hawaii
Mississippi
Oklahoma
South Dakota
Tennessee
Manufacturer's Certificate for Boat Trailers
An MSO or MCO is included with most brand new trailers from the factory. Both are collectively called a manufacturer's certificate.
MSO — Manufacturers Statement of Origin
MCO — Manufacturers Certificate of Origin
No matter what your trailer maker calls it, the MSO/MCO is basically a temporary title. It contains the appropriate identification specific to your trailer, including the make, model, serial number, and VIN (vehicle identification number). It also has a description of the trailer, including its empty weight and length. It is usually printed on official letterhead. 
The manufacturer's certificate is required when applying for a title on a new trailer. You might still have to title it if you don't have one, but it would probably be considered a homebuilt trailer.
If you buy a new trailer in a non-title state, be sure to keep the manufacturer's certificate and give it to the buyer when you sell the trailer. This way, if the buyer moves to another state, they can prove ownership and apply for a new title.
Do You Need to Register Your Boat Trailer and Get License Plates?
Boat trailer registration requirements, or tags, are a separate issue from titling. Usually, a tag goes with a titled vehicle. But in some places, you may find that you are required to license your trailer even though you don't have a title for it.
Even if your state requires boat trailer title and tags, the cost usually isn't very much. This is because boat trailers are generally lightweight and not used very often. Accordingly, the fee that states collect for trailers is much lower than they are for vessels or other vehicle types. 
The trailer plates are also sometimes handled specially. Whereas you must renew many motor vehicles annually or biennially, trailer tags are more likely to be permanent or require less frequent renewals.
A few states do not require registration on your boat trailer. These states include the following. The list of states that allow a trailer with no license plate on their roads under a certain weight is even longer. 
Alabama
North Dakota
Oklahoma
Tennessee
If you're lucky enough to live in one of these states, be careful if you drive outside of your state with your trailer. Many other states have laws that require all trailers on the highway to have a tag. If this happens to you, you can be fined by the state that you're visiting. 
If you're from a no-tag trailer state, consider getting a tag anyway. While they won't issue a title, many will issue an identification tag for use outside the state for a nominal fee. Getting a tag is a no-brainer if you live near the border with a tag-requiring state.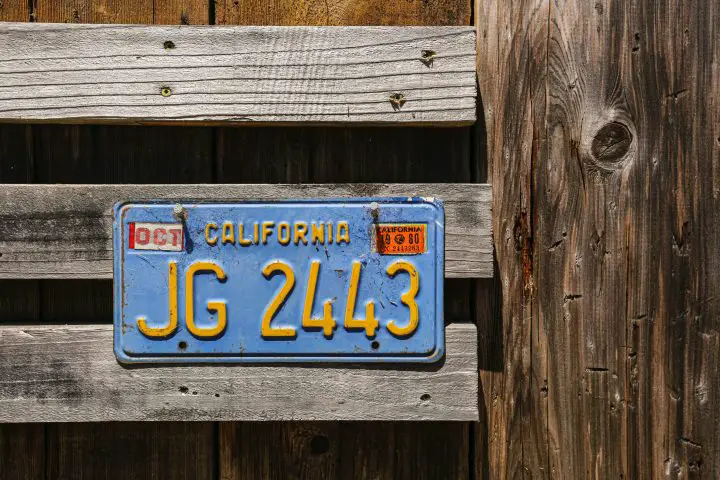 Which States Require Boat Trailer Titles?
So, do boat trailers have titles in your state? Here's a list of each US state and the applicable rules. Be sure to click the link and check each DMV website, though. Rules change often.
Unfortunately, many states do not spell out their trailer title and registration requirements on their websites. To prevent confusion, if you can't find the answer spelled out, your best course of action is to ask your local DMV office for guidance on the title and registration process.
| | | |
| --- | --- | --- |
| State Name | Boat Trailer Title Notes and State Requirements | Link to State Site |
| Alabama | No title of tag required for utility trailers | Alabama Dept of Revenue |
| Alaska | Boat trailers may require title and tag | Alaska Dept of Administration |
| Arizona | Trailers need tags | Arizona DOT |
| Arkansas | No title but tag required | Arkansas Office of Motor Vehicles |
| California | May be eligible for permanent registration | California DMV |
| Colorado | Requires both title and tag | Colorado Dept of Revenue |
| Connecticut | Tag required | Connecticut DMV |
| Delaware | Requires both title and tag | Delaware DMV |
| Florida | Title required if over 2,000 lbs–all require tags | FL Dept of Highway Safety and Motor Vehicles |
| Georgia | No title but tags required | Georgia Dept of Revenue |
| Hawaii | Inspection and tags required | Hawaii Dept of Finance |
| Idaho | Title and registration required | Idaho DMV |
| Illinois | Tag required | Illinois Secretary of State |
| Indiana | Tag required | Indiana Bureau of Motor Vehicles |
| Iowa | Title if over 2,000 lbs, tags required | Iowa DOT |
| Kansas | Title/tag for trailers under 2,000 lbs optional, required on anything larger | Kansas Treasurer |
| Kentucky | Title and tag required | Drive KY |
| Louisiana | Tag required | Louisiana Dept of Motor Vehicles |
| Maine | Title required if the net weight is more than 3,000 lbs–tags always required | Bureau of Motor Vehicles |
| Maryland | Inspections, title, and tags required | Maryland DOT |
| Massachusetts | Titles required if trailer weight is over 3,000 lbs–tags always required | Mass.Gov |
| Michigan | Title required if the trailer is over 2,500 lbs, tags required | Michigan Secretary of State |
| Minnesota | No title on boat trailers under 4,500 lbs unless there is a lien–tag required | Minnesota Driver and Vehicle Services |
| Mississippi | Boat trailers less than 5,000 lbs may be voluntarily titled, required if over 5,000 lbs–tags required | MS Dept of Revenue |
| Missouri | Title and tag required | MO Dept of Revenue |
| Montana | Title and tag required | Montana Dept of Justice |
| Nebraska | Title not required on utility trailers under 9,000 lbs, but tag required | Nebraska DMV |
| Nevada | Title and tag required | Nevada DMV |
| New Hampshire | Titles not required on trailers under 3,001 lbs–tags required | NH DMV |
| New Jersey | Title required if trailer over 2,500 lbs–tags always required | State of New Jersey |
| New Mexico | Title and tag required | NM MVD |
| New York | Title and tag required | NY DMV |
| North Carolina | Title and tag required | NC DOT |
| North Dakota | Boat trailers exempt from title and tag requirements | ND DOT |
| Ohio | Trailers over 4,000 lbs require titles, all require tags | Ohio BMV |
| Oklahoma | Private boat trailers exempt from title and tag requirements | Oklahoma Tax Commission |
| Oregon | Title and tag required if the total weight is over 1,800 lbs | Oregon State Marine Board |
| Pennsylvania | Title and tag required | PA DMV |
| Rhode Island | Trailers over 3,001 lbs require titles–all require a tag—safety inspections are required on all trailers over 1,000 lbs. | RI DMV |
| South Carolina | Titles and tags only if trailer empty weight is over 2,500 lbs or going out of state | SCDMV |
| South Dakota | Title and tag required | South Dakota Dept of Revenue |
| Tennessee | Tags not required | TN Dept of Revenue |
| Texas | Titles required on all trailers over 4,000 lbs–tags required on all | Texas DMV |
| Utah | All trailers over 750 lbs require a tag and title | UT DMV |
| Vermont | Title not needed for trailer with weight less than 6,099 lbs loaded or 1,500 lbs unloaded–tag always required | VT DMV |
| Virginia | Title and tag required | DMV Virginia |
| Washington | Tag required | WA State Dept of Licensing |
| West Virginia | Title and tag required | WVDMV |
| Wisconsin | Title and tag required when the trailer is over 3,000 lbs | Wisconsin DOT |
| Wyoming | Title and tag required | WY DOT |
Tag and Title? Check!
Boat paperwork can be confusing, and it's easy to overlook the boat trailer until the last moment. So if you're buying and selling on your, do yourself a favor and reach out to your local DMV. It's a lot easier to ask what you need in advance and show up ready to hit the road.