In the United States, there are very few education requirements for boaters. That means that many people learn the ropes by going out and doing it. Boating isn't inherently dangerous, but skippers need to know what can get them into trouble.
Simple questions, like if you are involved in a boating accident, what is the first thing you must do, are seldom thought about before you start boating. Perhaps more importantly, do you know what are the common causes of boating accidents and how can you avoid them? 
This article will take some mystery out of these issues so that skippers can make better choices on the water. First, we'll look at the first action required of a boat operator involved in an accident, along with a look at the most common types of boating accidents and their causes.
Table of Contents
First Actions After a Boat Accident
What is the first action required of a boat operator who is involved in a boating accident? The answer is obvious and simple. They need to attend to any injuries with medical assistance and ensure that everyone is okay. 
Just like when driving a car, if there is an accident, everyone involved needs to come to a stop and evaluate the situation. If there are injured, they need medical attention and immediate first aid. Ensure that everyone on the scene is safe, both in your vessel and any others. 
If no one is injured or has already been attended to, ensure that the vessels are secured and pose no further hazards to anyone else. So, if you are involved in a boating accident what is the first thing you must do? Attend to the injured, provide medical care, and ensure everyone is safe.
Most Common Accidents
Being prepared for and preventing the possibility of accidents is all about knowing the risks. One of the biggest issues with boating is that many people approach boats with very little formal education. Boating accident statistics are hardly touted by yacht brokers, boat dealerships, marinas, or mechanics—if they even know the facts themselves. 
Boating can be a very safe activity, of course. As with any vehicle—cars, trucks, trains, or aircraft—most accidents result from human error–specifically, lapses in judgment of one form or another during the operation of a vessel. Many people incorrectly attribute problems to the activity, weather, or mechanical failures, but these risks are easily mitigated. It is much harder to mitigate the human factors that each one of us brings into the equation.
Here's a list of the most common types of watercraft accident. Knowing that this is where people get in trouble in boats is helpful to all skippers because it clues us when to be extra cautious. Can accidents happen at other times? Of course, they can—but these are the statistically most likely places.
Collisions with another vessel
Man overboard, "ejected from vessel" or departed vessel"
Collisions with an object, fixed or floating
Flooding or swamping
Grounding
Capsizing
Here's one important note about boating accident statistics and information. Most of this information is collected by the United States Coast Guard, and their information is based on the events that require a report. Those events are specifically divided up into three categories: boating accidents, deaths, and/or injuries.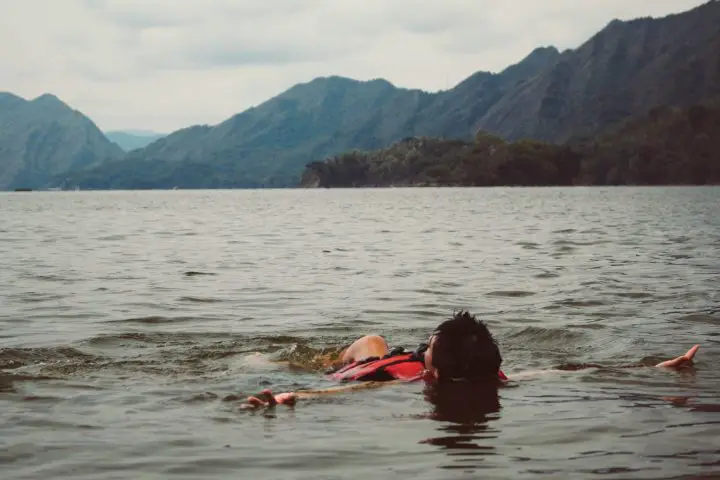 Accidents Depending on the Type of Vessel
What about the type of boat? Does that make a difference when looking at accident statistics? Without a doubt, the answer is yes. An astounding 49 percent of deaths occurring from accidents involving open motorboats. Sailboat deaths account for less than one percent of deaths, and cabin motorboat and houseboat accidents account for 4.5 percent.
From the 2020 Coast Guard statistics, the most dangerous types of boats are open motorboats, kayaks, pontoon boats, and personal watercraft (jet skis)—in that order. These statistics have changed little over the years. Also, a vast majority of accidents and deaths occur in vessels less than 26 feet long.
While these statistics are fascinating, and they may seem to prove that liveaboard sailboats and cabin motor vessels must be extremely safe. But it's worth noting that these numbers do not account for the numbers of each type of vessel. So while these types of vessels account for fewer accidents, they also account for a smaller percentage of the boating fleet.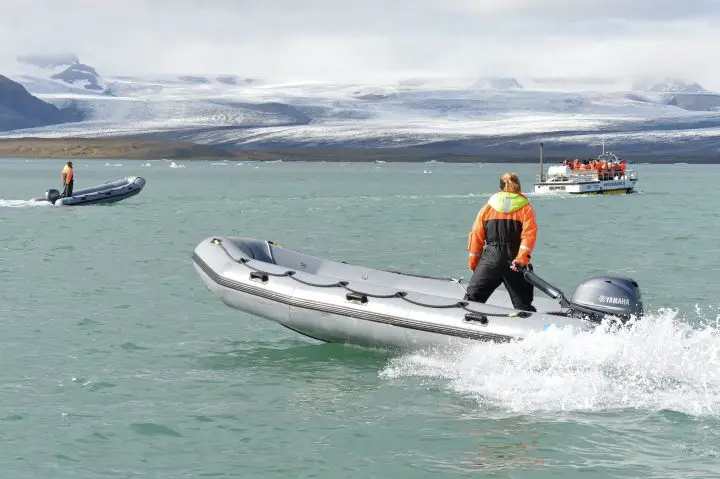 How Can You Be Better Prepared for a Boating Accident?
One of the most beneficial things you can do on the water to contribute to safety is to ensure that everyone on your boat is wearing their life jackets. According to the National Safety Council, the US Coast Guard reported that over 76 percent of deaths while boating was due to drowning. Of those 76 percent, 84 percent we not wearing life jackets.
It's important to realize that even excellent swimmers can drown after a boating accident. Anything can happen (it's an accident, after all), and the person can wind up in the water in any number of ways. Most concerning, they may be unconscious already. 
An essential part of wearing a life jacket is ensuring that it fits correctly and is adjusted properly.
According to the Coast Guard, here are the major contributing causes of boating accidents, in order of frequency.
Operator inattention
Operator inexperience
Improper lookout
Excessive speed
Machinery failure
Other/unknown reasons
Navigation rules violation
Alcohol use
Here are a few other things that will decrease your likelihood of being involved in an accident.
Operate Your Vessel Carefully
The two leading contributing factors in accidents, as listed by the Coast Guard, are "failure to maintain a proper lookout" and "operator inattention."
Designate a Sober Driver
Alcohol and drugs are listed as the single most significant contributing factor in a majority of boating deaths. 
Take a Safe Boating Course
According to the Coast Guards 2020 report, more than 77 percent of boat operators involved in accidents that resulted in death had no boating education. 
What Can You Do to Prevent Boating Accidents?
The American Boating Association has an excellent acronym for helping you remember how to prevent accidents. Just remember, BE SAFE while boating.  
To BE SAFE, keep an eye on these items and make sure all of them are in ship shape!
B — Boat 
E — Equipment
S — Safety devices and PFDs
A — Alcohol limits
F — First aid and emergency procedures
E — Environment (area and weather)
Coast Guard Boating Accident Reporting Requirements
Federal law requires some particular types of boat accidents to be reported. The Coast Guard provides form CG-3865 to make reports, and the finished paperwork is filed with the authorities in your vessel's registration number state. The form is required of all boating operators involved in an incident, depending on the medical care needed or the resultant property damage.
According to the Coast Guard's Boating Safety website, a report must be filed within 48 hours of any accident that results in a death, an injury requiring medical care more than simple first aid, or a missing person that suggests death or injury.
Also, you must file a report within ten days of any accident that results in more than $2,000 of damage to boats or property, the complete loss of a vessel, or death that happened more than 24 hours after an accident.
These are the federal requirements for accident reporting, so of course, the rules might be different in your state. Always look up the current regulations if you're in doubt. 
Insurance Reports and an Experienced Boating Accident Attorney
Of course, these are just the rules concerning reports to the government. In the case of an accident, you'll also need to start a claim with your insurance company. You might also want to contact a local attorney who is familiar with the boating laws in your state in case of legal action.
A Case for Prevention
If you are involved in a boating accident, what is the first thing you must do? Stop the boat and make sure that everyone involved at the scene is safe and uninjured. Stop the vessel immediately and provide medical treatment to anyone who has been injured. But of course, what is the first action required of a boat operator isn't the only one. After the accident, you'll need to ensure that the vessels are safe and not posing a danger to anyone else. You may need to call 911 or use the VHF radio to hail the Coast Guard or Marine Patrol to get help on-site. A formal written accident report may or may not be required. 
No one wants to have an accident in the first place, though. It is the boat operator's responsibility to do everything in their power to prevent such an occurrence, whether that means furthering their boating education or simply making sound decisions on the water.
There is nothing inherently dangerous in boating simply because all skippers can choose not to go out at certain times. The go/no-go decision is much discussed in aviation but seldom discussed in boating. The truth is, there are times when the skipper of a boat must say that today is a "no-go" for boating. There's no harm in that, especially if it prevents an accident.
FAQ – Boating Accident Questions
What is a boat operators first priority if they are involved in an accident with another vessel?
If you are involved in a boating accident, what is the first thing you should do? The first order of business is to stop and attend to any injured individuals. Ensure the safety of everyone on all vessels involved and ensure that the vessels are in no further danger. Then, call the Coast Guard or local authorities on VHF Channel 16 for assistance. 
All vessels on the scene of an accident are required to stop and render any assistance they can. This may include calling for help or helping the injured.