Christening your boat is a wonderful way to celebrate your new addition. A christening ceremony allows friends and family to celebrate with you while honoring maritime tradition.
Sailors and boaters are a superstitious bunch, and many feel that you can't rename a boat without a proper christening ceremony. So, where did this tradition come from, and what's its purpose? Ready to hold your boat renaming ceremony? Here's a look at how and why to christen a boat.
Table of Contents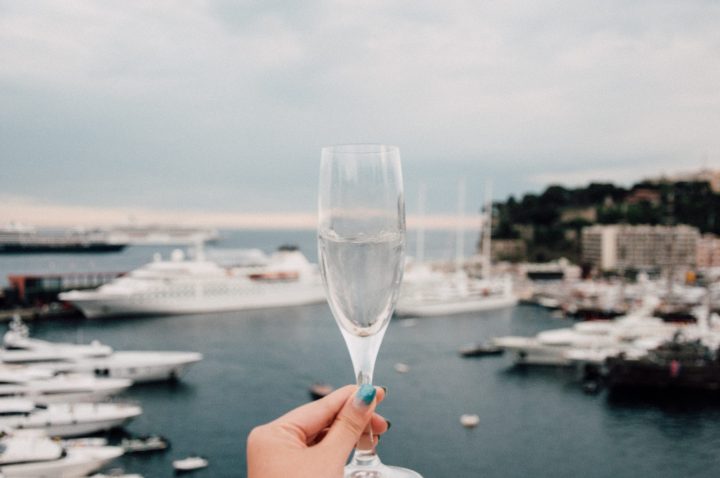 History of Christening Boats
Boats have always been an integral part of people's lives. Historically, sailing ships transported goods and people from port to port. However, unpredictable weather and hostile attacks threatened the safety of the voyage. By christening new boats, sailors hoped to get the gods' blessings and arrive safely.
Boat christening ceremonies have been carried out for millennia. Sailors and their families would gather to ask the gods to protect the new vessel and provide safe passage. Ancient Greek, Roman, and Egyptian cultures would ask their gods for protection from the perilous seas.
Global Christening Boat Ceremonies
Throughout the world, different cultures have christened boats in different ways. However, while ceremonies have different rituals, the focus remains the same.
Sailors and mariners gather to ask their deities to bless their ships. In addition, a boat christening ceremony encourages the community to come together and celebrate the new boat.
The Greeks would ask Poseidon for protection, and the Romans would appeal to Neptune. Greeks would wear olive branch wreaths, drink wine, and pour water on their new boat to bless it.
Both Greek and Roman sailors would carry shrines onboard. Jews and Christians usually used water and wine to christen a boat. Christians asked for saints to intercede on their behalf and appealed for the church's blessing. Muslims prayed to Allah, sacrificed sheep, and had a feast.
India
In India, ships are traditionally dedicated to a Hindu god or goddess. Hindu priests perform a Puja worship service, and the sponsor breaks a coconut over the boat's bow.
France
In the French tradition, the boat's godfather presents the boat's godmother with a flower bouquet while both godparents say the ship's name. Then, a priest blesses the boat with holy water.
Japan
Japanese traditions feature silver axes. The silver ax is thought to bring good luck. Traditionally, a new silver ax is crafted specifically for the new vessel. The boat's sponsor cuts the boat's mooring line with the new ax to symbolize the boat detaching from the shipyard and setting off on a successful voyage.
United States
In America, builders celebrated new boat launchings by pouring red wine over the boat's bow. Water was used to christen American boats during the Prohibition years of the early 20th century. More recently, champagne has become popular for boat christenings.
How to Christen a Boat – Preparation
Modern christening ceremonies focus on fun. The boat owners gather their friends and family and ask nautical gods to provide smooth sailing to their new vessel. If the boat had a previous name, owners should thank the gods for keeping the boat safe and request that the gods give the new name the same excellent protection.
Usually, owners break a champagne bottle over the boat's bow. Then, owners ask the gods to accept this gift.
How to Christen a New Boat
If you are christening a new boat, check its official launch date with the factory. You'll have to coordinate with the factory so you can hold your christening ceremony with the boat floating in the water and ready for its maiden voyage.
However, many people christen their new boats when they take delivery. It might not be convenient to travel to the factory, and most boat names don't get applied until you take possession anyway. Just make sure to perform the ceremony before your maiden voyage, and you'll be good to go.
Register the Boat for Renaming
You'll want to make sure your Coast Guard documentation and state registration papers reflect the desired name. If you bought your boat through a broker, they will help you file the appropriate paperwork. If you purchased a used boat without an agent, you could file all the necessary paperwork yourself. Check with your state for the process.
Only some vessels need to be documented with the Coast Guard–usually larger ones or those vessels you want to travel internationally with. If you don't have CG documentation with an "official" name and home port, you'll have state registration numbers on the bow. You don't have to have a name then, but many people still choose a name and put it on the boat.
Prepare the New Name Before You Christen Boat
If you're changing the boat's name, you'll want to completely remove the old boat name. You'll also want to remove anything on the boat that still bears the old name during this process. Look for engraved glasses, tea towels, and plaques. Update any electronic registrations and your AIS transponder if you have one.
Next, you'll add the boat's new name. Most people order boat lettering and decals and replace the name by themselves. You'll then want to cover up the new name until the official boat naming ceremony.
How Do You Christen a Boat on the Best Day?
Plan a time when your friends and family can gather and when the weather will be nice. If you want to christen a boat properly, you won't move your boat before it's been properly blessed. You don't want to anger the gods!
Mariners have a lot of superstitions. Traditionally, two days of the week are considered back luck for boaters. It's always been unlucky to leave port on a Friday, the day that Jesus was crucified. So it's considered unlucky to christen a boat on a Friday.
Thursday is Thor's day. And since he loves big storms and bad weather, it's best to avoid his day.
Most people christen their boats on Saturday or Sunday, as it's usually the most convenient time for friends to gather.
Boat Christening Ceremony
You can combine the renaming ceremony with the christening ceremony. First, boat christening etiquette requires you to thank the gods for being kind to the boat under its previous name. Next, ask the gods to strike the old name from their record books. Then, appeal to the gods to accept the boat under its new name and provide safe passages.
You may want to incorporate your religious or personal beliefs into the ceremony. For example, you might say a prayer or recite your favorite nautical poem. You don't need to write an epic monologue — just a few words will suffice. It's your ceremony and your boat, so make it fun for yourselves as well as the gods.
Christen a Boat with Champagne
Next, the boat's sponsor will smash a champagne bottle over the boat's bow. The boat's sponsor might be yourself, a family member, or a local dignitary. In the UK, royalty often sponsors new warships. In the US, this role falls to prominent politicians. While breaking the bottle, the sponsor should say, "I christen thee, <New Boat Name>!"
If you want to smash the champagne, most marine stores like West Marine sell a pre-scored christening bottle filled with water and packed in a wrap. This pre-scored champagne bottle in a containment bag makes it easy to manage without broken glass shattering and causing a problem. But most importantly, it will break easily without scratching your brand-new boat's gel coat!
But you don't have to break a bottle. Many boat life-savvy individuals realize that King Neptune and his cohorts just want to be invited to the party. Nautical tradition will have you pour some champagne from east to west over the boat's bow. Then, share the rest of the champagne or sparkling cider with your guests and toast to the gods, to luck, and to smooth sailing.
Following the Greek tradition of incorporating green leaves into the ceremony, lay a leafy green branch on your boat's bow.
Galleyware Company Christening Bottle, Multicolored
The bottle should be broken on anything stainless steel, not on the fiberglass. For safety purposes the person breaking the bottle should wear gloves and eye protection. Observers should also have eye protection. The bottle should never be broken with observers in the direct line of the forward motion of the bottle. Use as little force necessary to break the bottle.
Prices pulled from the Amazon Product Advertising API on:
Product prices and availability are accurate as of the date/time indicated and are subject to change. Any price and availability information displayed on [relevant Amazon Site(s), as applicable] at the time of purchase will apply to the purchase of this product.
Take Your Boat on a Maiden Voyage
Finally, take your boat on its official maiden voyage. This is a great way to celebrate with your friends and family and show them your new boat. Make sure you have all the appropriate safety equipment, including life jackets for everyone, before departing the dock for the first time.
Do You Have to Christen a Boat?
Of course, there's no official policy here. And many people would likely chalk boat christenings up to superstitious mumbo-jumbo that can easily be forgotten about, along with horoscopes and palm reading. So, do you need to go through all this trouble?
The simple answer is, why wouldn't you? Even if you don't believe in the ocean's mysticism or appeasing any gods, a christening ceremony is an excellent excuse for a party. Think of it as a housewarming or even a baby shower. So break out the champagne, have some fun with family and friends, and toast to years of safe travels aboard your beautiful new boat.
Celebrating Your New Boat
Now that you've honored maritime tradition and celebrated with your friends and family, it's time to enjoy your new boat. And since you've checked all the boxes with the right gods, you can look forward to years of worry-free sailing.
FAQs (Frequently Asked Questions)
What does it mean to christen a boat?
A traditional boat christening ceremony is a way to celebrate a new boat and ask the sea gods to provide safe passage to the boat. If you change the boat's name, you'll also ask the gods to forget the boat's old name and honor its new name. 
What do you say when christening a boat?
The exact order of words isn't important. You should thank the gods for keeping the boat safe under its previous name and ask them to continue to keep the boat safe under its new name. Some people say a prayer or recite a traditional poem. Christening ceremonies vary from country to country and sailor to sailor.
Is it bad luck to christen a boat?
No, it's not considered bad luck to christen a boat. However, it might be bad luck to change your boat's name without going through a christening ceremony and asking for the sea god's blessing. 
Why do ships get christened?
Ships have been christened for millennia. As early as 300 BC, sailors asked the gods to watch over their ships at sea. Mariners have a long history and tradition of honoring the ocean and higher powers. Today, mariners honor tradition by continuing to christen new ships. It's the nautical equivalent of a ribbon-cutting ceremony for a new building.