Electric-powered toys are everywhere. Lithium battery technology has come far enough that electric cars are just as functional as their internal combustion engine (ICE) counterparts. We have electric scooters, e-bikes, skateboards, electric aircraft, and now boats.
Electric boat engines can now be purchased at every West Marine store and local chandlery. These are great options for some tenders. Furthermore, yacht companies are developing new and unique ways to integrate hybrid and completely electric marine motor systems in their top-of-the-line yachts. And there are tons of enterprising voyagers out there who are converting old boats into revolutionary all-electric cruising vessels.
So what's right for you, and what are the limits of this incredible technology? What of the diesel engine—the ever-present goblin of the cruising boat—are its days numbered? Here's a look at what's going on in the world of electric engines for boats.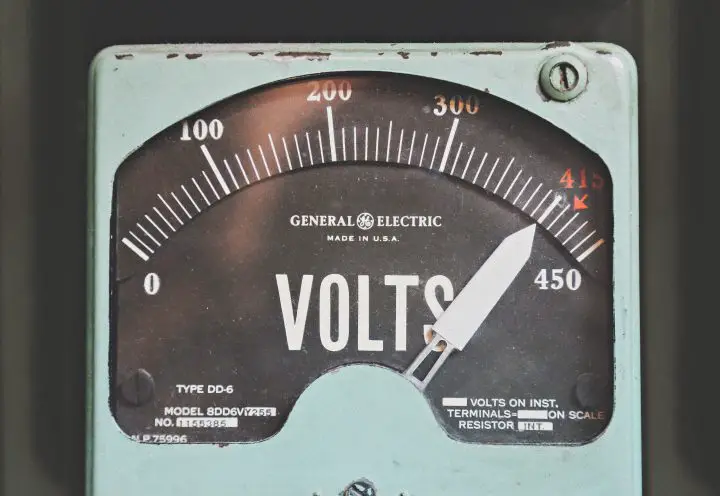 Why Get an Electric Boat Engine?
Electric engines are all about the amount and access to electricity you have. It takes an enormous amount of energy to get a boat moving. To get it moving fast, you need a colossal amount of energy. In other words, you need a big engine to move a boat and an even bigger one running at high power to move a boat quickly.
For over a century, the only thing with enough energy density to conveniently carry around this much power has been with fossil fuels. But advances in lithium batteries and other technologies now enable us to use electric motors to their full potential. 
So, while there's a lot of focus on the coolest new electric boat motors, the real focus should be on the battery tech. Having enough of these expensive batteries on board is the key to your potential to use electric motors successfully. 
There are plenty of use cases where electric engines make a ton of sense, but also a few where the old ways may still be better. 
Successful use of electric motors is all amount efficiency. An efficient hull, powered appropriately by the right size motor, can provide good range and cruise at comfortable hull speeds. This applies to any size vessel, from a small hard dinghy with a three-horsepower electric outboard to a displacement-hulled cruising boat with several hundred horsepower worth of electric motors installed. But, of course, as the boat and motor get bigger, so does the battery bank. 
While you can put a small electric motor on an inflatable dinghy, the hull shape is much less efficient, so range and efficiency suffer. So too, is the case with putting electric motors on semi-displacement hulls. These boats were designed to use a lot of power and push water out of its way. So, no surprise, they require a lot of battery power. It's generally cost-prohibitive to make this kind of boat electric. 
Fast planing boats are a different matter. The amount of power it takes to get a boat up on plane is huge. The batteries to carry that huge amount of power are expensive and take up space—much more than a little fuel tank. 
For a heavy displacement cruising boat (power or sail) that needs as much range as possible, a hybrid solution with a large onboard diesel generator, large battery bank, and electric propulsion may be the best. This could theoretically provide a range limited only by the amount of fuel the generator carries, making it equivalent to a traditional ICE cruising boat. 
To whet your appetite for the future, here's a look at the Torqeedo Deep Blue Hybrid system installed on one of the fastest catamarans, the Gunboat 60 Moonwave.
One use case where it's hard to see an advantage is in very high-performance planing hull vessels. While you can make electric motors equivalent to any horsepower, you must carry the energy in batteries to feed them. This becomes something of a diminishing return, as the weight of sufficient battery capacity will limit the payload of the boat. Charging such a vessel would also require a colossal amount of infrastructure. 
Advantages of Electric Boat Engines
Quiet
Zero emissions
Very low maintenance — no carburetors, spark plugs, or oil changes
Reliable and long-lasting
Simple installation in most cases
More efficient power production
More instant torque than regular internal combustion engines
Extremely well-suited for short-range, low-speed applications, i.e., sailboat auxiliaries, motor launches, or slow tenders
Large battery banks can also provide power for air conditioning, cooking appliances, or water heating
Disadvantages of an Electric Boat Engine
For longer range or high-speed operations, electric propulsion is usually coupled with a standard genset
Limited by size, weight, and cost of batteries
High power demands limit effective charging options—plug into shore power or run a generator.
Large battery banks and limited shore-side infrastructure mean long recharge times.
High initial cost for motors and batteries
Rapidly developing, first-generation technology
Usually requires high-voltage, direct current so that other onboard power consumers may need a separate electrical system or greater system complexity.
Electric Motor Dinghy Outboards
If you own a small boat or dinghy, it's easy enough to strap an electric outboard motor on the back and call it good. These motors are widely available and have been so for well over a decade. They're reliable, powerful, and small enough to recharge nearly any big boat.
The only negatives to this type of motor are that they are expensive and require some repower source. 
We have an older Torqeedo outboard on our hard dinghy. It's wickedly efficient. The 1,000-watt motor seldom gets used over 30 percent of its power, enough to push us along at hull speed (about 3.5 knots) for over 20 or 30 miles. Since we seldom motor for more than a few minutes to the beach and back, one charge lasts weeks. We plug in the battery to charge it when we're motoring the big boat, so we don't have to worry about extra solar capacity or running the generator to charge the outboard. 
Compared to the many gas outboards we've owned, the Torqeedo is easily my all-time favorite. Never once have I yanked a pull cord only to be disappointed that it's hard or impossible to start. Push the on button, twist the throttle, and you're off. And never once have I frantically torn down the carburetor on the cockpit table, looking for some tiny spec clogging the jet—because it doesn't have a carburetor. Oh, be still, my beating heart!
We tried the Torqeedo on our last RIB, which was a very nice 9-foot Zodiac with a lightweight aluminum hull. It weighed about 80 pounds, as does our hard dinghy. But the Zodiac took more power from the Torqeedo, so the battery life would be more of a problem. Where our hard dinghy uses 20 to 30 percent of power (350 watts max) to cruise at a comfortable speed, the Zodiac took 50 to 70 percent—more than double the power. Despite the difference in power, the speed difference wasn't that much: Those 700 watts would push the Zodiac at about 4.5 knots. 
The story's moral is that if you have a slow dinghy and want to go electric, there's only one reason not to—the cost. Our second-hand Torqeedo cost more than a brand-new gas outboard would have, but I think it was well worth it. A new one is more than double the cost of a gas engine. But next time, I wouldn't hesitate to spend the money and buy new. It turned out to be worth it.
I also wouldn't hesitate to go electric if you have a small daysailer or trailerable sailboat that you take out and mostly sail. The ePropulsion electric outboard motor even regenerates power from the spinning prop when under sail. For sub-30-foot outboard-powered sailboats, these engines make perfect sense.
For a planing dinghy, your options are much more limited, and you'll have to do much more research. Ten to fifteen-horsepower electric outboards are out there, but they require large, separate battery banks. Beyond the cost difference with gas engines, you'll have to have a good way to charge this battery bank. On a cruising power boat, that might not be a problem. Cruising sailboats might be able if they have a large diesel generator on board. 
Gone with the Wynns recently reviewed a few electric options for their next dinghy, including an amazing jet drive from OC Tenders.
New Electric Marine Motor Manufacturers
Here are five electric outboard manufacturers you'll want to check out if you think strapping one of these bad boys on your tender might work for you.
Bigger Boats and Electric Boat Engines
It's one thing to convert to a slow dinghy, but many cruisers consider a large go-fast dinghy a requirement when traveling. However, getting one of those fully electric is challenging and expensive. So, it might be more interesting for many cruisers to talk about electrifying their big boat first. 
In the case of sailing vessels, less has always been more. That is, the fewer power-hungry consumers you employ, the smaller the battery bank required and the longer you can live off-the-grid or under sail. A small solar or wind generator can extend your small battery bank even further. There are just a few normal considerations everyone has when living on a sailboat. 
Motor yachts take a different course. Bring all the luxuries, and the boat will generate the power required. This requires onboard generators (gas or diesel) to supply air conditioning, heating, water heaters, or water makers—all running constantly. And since the genny is purring anyway, there is no need for renewables. 
But a big group of people, especially liveaboards, long-distance cruisers who spend all their time on their boats in various locations, and those with a liveaboard catamaran, want the luxuries without running the generator constantly. Lithium house battery banks and more solar panels have made this possible. So as solar arrays and battery banks grow, it's a natural progression to transition to include electric propulsion. 
Electricity is a modern-day necessity, so having more of it is very handy. With power, you can cook, use the watermaker, heat or cool your home, and, if you have enough, replace your propulsion ICE with electric motors. You can recharge at the dock or use solar, wind, and hydro generators. 
Converting an Old Boat to Electric
Getting to the future, where there's hopefully a wide variety of completely electric-powered yachts on the market, has been a long time coming. Liveaboards, cruising boats, and yachts all have heavy electrical requirements. So improving the electric system on boats is something that cruisers have been doing for decades. 
There are many ways to convert an existing boat to electric propulsion. One advantage of proceeding this way is that you can pick and choose your priorities and make a system that precisely meets your needs. Quite a few of the sailing YouTubers have gone this route, including Sailing Uma.
Here's a look at one man's completely custom catamaran conversion. He took a 44-foot charter catamaran and made it an all-electric trawler. With diesel gensets as backups, he has an unlimited range and plenty of backups. 
A few companies specialize in electric motors for yachts or electric conversions. Here's a handful.
Electric Yacht—motors, batteries, and charging components for converting sailboats to custom electric systems
Oceanvolt—maker of highly-regarded electric motors for sailboats, including ones with regenerative charging while sailing
New Electric Boats to Consider
The concept has been proven, and the market is there. There are tons of new companies out there that are now making electric boats. Everything from small tenders to 100-plus-foot electric yachts are hitting the market now. Here are four awesome companies that offer next-generation electric boating experiences. 
Greenline Yachts
Greenline makes modern express cruisers with extensive solar and hybrid technologies built in. While most of their boats are standard diesel or diesel hybrids, they offer electric-only boats on a custom basis. Their website has some great comparisons to see range and speed estimates for the same boat with the three different types of drivetrains. 
Zerojet Jet Electric Motor Dinghy
The Zerojet is an all-electric jet boat built on a Highfield RIB or an OC Tender carbon hard dinghy. It's zippy and fun like a jet ski but practical like a dinghy. The 20-horsepower jet drive can be coupled with a five or ten-kWh battery bank. As Zerojet is actively looking for more boatbuilders to partner with, you'll likely see this powerful drive option popping up on more small boats.
Vision Marine Technologies Launches
One use case for electricity is indubitably the launch—a slow tender that goes on short trips and spends most of its time plugged in at a dock for recharge. Vision has created a line of tenders that are modern and all-electric. The Fantail and the Quietude have classic lines, with the Volt designed to work with ePropulsion outboards.
Silent Yachts
Silent makes ocean-going motor catamarans from 60 to 120 feet long, available with various power combinations of electric propulsion engines, lithium battery banks, and diesel generators. The generators allow for an unlimited trans-oceanic range. You can add a towing kite that is more efficient for downwind than the typical sailboat for an extra boost. Silent also makes a foiling speedboat and a small tender.
Will Your Next Boat Have an Electric Marine Motor?
I, for one, am very excited by the electrification occurring in the marine industry. There is room for improvement in how boaters use and manage electricity onboard their vessels. While an electric boat engine might not be right for everyone, tons of boats out there could only be made better by going electric.
Electric Engines for Boats FAQs
How big of an electric motor do I need for my boat?
Sizing the correct electric motor for your boat is not a matter to be taken lightly. Generally, electric motors are marketed with horsepower equivalent numbers since most of us are not thinking in terms of watts just yet. Then, if you know how much horsepower your vessel is designed to take, picking the right electric motor is simple.
What is the strongest electric boat motor?
The US Navy's nuclear-powered fleet of vessels uses enormous electric motors for propulsion. Electric propulsion is the logical choice since these vessels have a huge amount of electric power thanks to their nuclear reactors. Some of the largest are rated as high as 40 megawatts, or about 53,000 horsepower.
In recreational boating, several electric boat motor manufacturers now make outboards and inboard motors of any horsepower, from 2 to 300 or more. 
Can you put an electric motor in a boat?
Yes! Several companies are making electric outboard motors (Torqeedo, ePropulsion, Mercury, Elco, etc.), plus many others are making electric boats (i.e., Greenline, Silent Yachts, Alba, etc.). There are also hybrid boats and fully electric vessels with solar panels for recharge. Electric vessels can be dinghies and tenders or large eco-friendly yachts.
What is the range of an electric boat motor?
As with internal combustion engines, it's impossible to answer what range an electric boat has because there are too many variables. For example, how large the battery bank is, how large the electric motor is, and how much of that power is being used at the time will all affect the equation.