For many residents of eastern North America, Florida is the perfect winter destination. It gets brutally hot during the summer, but during winter snow is rare and most of the state doesn't even see a single frost. Add in some tropical islands marina and a palm tree-lined beach, and what better place could there be to live on your boat?
But Florida has more registered boats than any other state, plus a huge influx of snowbirds every season as the weather chills up north. Finding a marina in Florida can be challenging, to say the least.
Here's a look at the state's liveaboard marina options by region. There are some lovely parts of Florida worth considering, and while slips are generally quite pricy, some bargains can be found in the quieter areas.
Table of Contents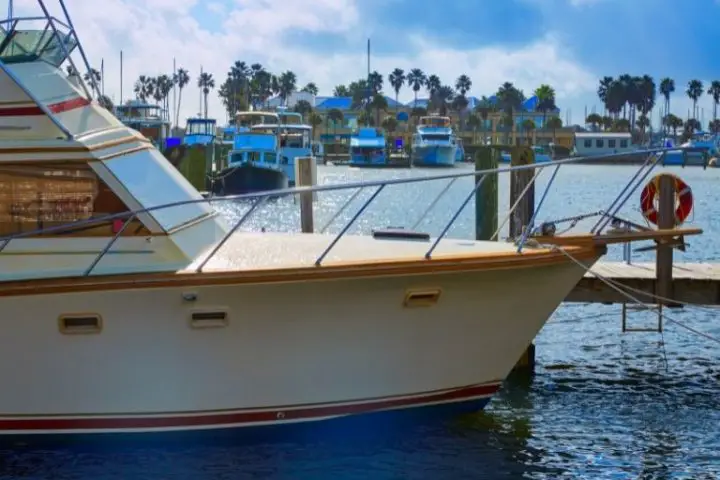 Liveaboard Marinas in Florida
First off, a bitter truth—Florida is one of the least friendly states for a liveaboard boat. Slip fees are expensive, and there are very few marinas that allow people to live aboard their boats. Add in a constant flux of restrictions on where liveaboard boaters can stay and where they can anchor, and the recipe is set for.
During the busy winter season, slips start filling up fast. It's not uncommon for cruisers to make their winter plans months in advance. So don't be surprised if you have to try multiple marinas before you find anything that has availability. When you add in the complexity of finding a place that allows living on a boat—well, expect to dedicate some time to your search.
You want to visit the marina before you show up or make a reservation. When asking about slips, even the word "liveaboard" can be a red flag for many dockmasters. Every marina dockmaster fears the derelict boat that is no longer seaworthy, serving as nothing more than cheap floating accommodations—a recipe for an unsightly and environmental nightmare. These boats have given the word a bad reputation, so much so that every marina encounter feels like you're treading on thin ice.
Smarter dockmasters may ask for pictures of your sailboat and proof of insurance before agreeing to lease you a slip. Don't be surprised if you feel a little like you're being interviewed for the position—because you are. It's nearly always easiest for a dockmaster to simply say, "No, we do not allow liveaboards" than to cobble together a cohesive and fair plan to only allow "nice" liveaboards.
It's not just the dockmasters that put restrictions on slip holders. Many municipalities in Florida have stringent limits on living aboard boats.
One way to avoid all of this trouble is to keep your boat moving. There's one type of liveaboard boater that every marina loves—the cruiser. If you stay for one, two, or even three months at a time, you can often get quarterly dockage rates, and you are more or less free of the problems associated with the Florida "liveaboard" stereotype.
Hurricane Season
Other major considerations when marina shopping is the marina's location and its storm policy. Don't assume that you can leave your boat in its slip and be alright. Every Floridian needs to have a storm plan worked out in advance, even if their insurance company does not explicitly require it.
A few marinas are built-in very protected "hurricane holes" where it may be safe to leave your boat. It should have floating docks with heavy-duty pilings and be protected from winds and seas in all directions. Still, if a strong storm makes landfall nearby, chances are not much will be left. Florida is flat, and the storms can be fierce.
Less protected marinas may have an evacuation policy. In other words, they will tell you that you must move your boat out of their marina. Remember, this is going to happen with three days' notice or less. Prepping a boat for a storm may mean moving it several hundred miles or hauling it out of the water. Be ready and know what you're going to do in advance!
Marinas versus Moorings
Many municipalities in Florida have installed mooring fields in popular anchorages. There are many reasons for the trend, but one factor is the problem of derelict and abandoned vessels at anchor. Cleaning up these vessels that sink or beach after storms have become a state-wide problem. Mooring fields provide a legal method for the cities and the state to impose limits on where you can anchor.
Moorings often provide an enticing option that saves a lot of money over dock space. Some mooring fields run shuttle services and are very liveaboard-friendly. While they like to reserve most of the moorings for traveling boaters passing through the area, they usually have a more attractive month-to-month rate.
And there are still plenty of places to anchor should you wish to.
Monthly Cost
Florida marinas are expensive. Florida is a year-round destination, and it's a popular jumping-off point for boaters looking to head to The Bahamas or the Caribbean. In the winter, it's a popular destination for boaters from the rest of the country who don't want to face winterizing their vessels.
When shopping around, it's important to know how long you want to stay at a marina. The longer you can commit, the cheaper your rate will be. Many marinas charge a daily, weekly, or monthly transient rate with discounts for the longer you stay. Annual slip holders, though, get the best rates.
Monthly slips in Florida for a 40-foot vessel realistically range from about $800 to well over $2,000 per month. In popular resort towns like Miami Beach or Key West, you'll probably pay double that. So shop around, look for private docks to rent, and look at satellite photos to investigate every possible marina. Marinas that only serve long-term tenants are harder to find information on.
A good starting point is WaterwayGuide.com, where you can view marinas. Their listings have some basic price information, and you can see whether or not liveaboards are allowed.
Best Liveaboard Marinas by Area in Florida
The marinas listed here are collected from our own experiences. Many specific marinas are not mentioned due to the constant fluctuations in the rules. Even if you find that a marina is listed as liveaboard-friendly, things may have changed.
The only way to honestly know is to either call or visit. Visiting is almost always better because you'll be able to chat with the dockmaster and see the boats that you'll be calling neighbors.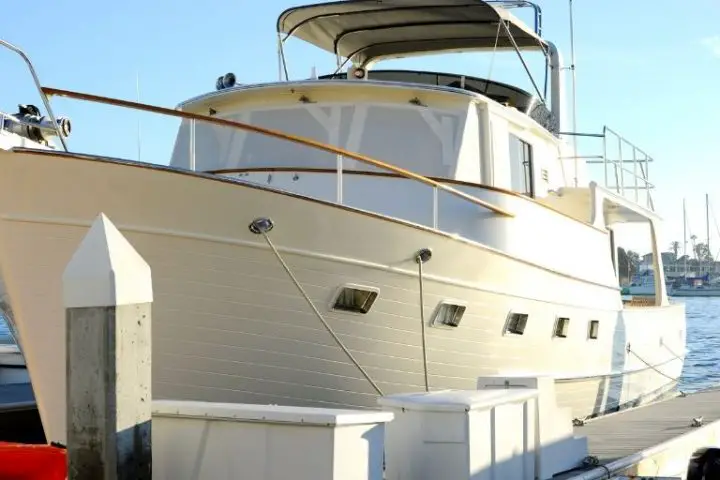 Northwest Florida/Jacksonville and Saint Augustine
Northwest Florida has a few nice areas to choose from. Up the St. Johns River has some excellent sailboat sailing, cruising, and several wonderful marinas past Jacksonville. Upriver liveaboard marinas in Florida tend to be value-priced by Florida standards. Saint Augustine is a popular cruising stopover on the way north or south, and slips there are anything but value-priced.
Central Florida East Coast
The central Florida marinas are almost all located along the ICW in the calm waters of the Indian River Lagoon. There are draft and height limits—bridges along this section of the ICW are only 65 feet tall.
Southeast Florida
The stretch from Stuart and Palm Beach down to Miami is the busiest part of Florida, and for boaters, it's also the most expensive. With so many boats and a limited number of places to build marinas, simple supply and demand economics take over.
Florida Keys
Some famous singers have made careers out of luring people to the "fabulous" Florida Keys. It's a beautiful place, but there aren't many marinas and navigating these shallow and coral reef-strewn waters is tricker than you might imagine. Since it's one of the most popular and exclusive destinations in Florida, prices for the few marina spots are high.
Florida Gulf Coast
The west coast of Florida is much less busy and more laid back than the east coast. As a result, you'll find more marina options on the calm Gulf of Mexico side, and those slips that you do find will be more affordable. Tampa Bay, especially, has lots of sailing and excellent marinas in Florida.
Florida Panhandle
The Florida panhandle has few major ports and only a few small fishing and beach towns with marinas. Pensacola is the place to go for city amenities, and there are quite a few marina options there. The panhandle is overlooked by many boaters, so marinas here can be much cheaper than in other parts of the state.
Conclusion
In many ways, Florida is the dream cruising destination. Warm weather year-round, tropical beaches, and lots of places to travel by boat. If you have the time to do it, the best way to find your perfect liveaboard slip is to travel the state and try different places out. Eventually, you'll find the port of call that stands out to you, the one that you don't really feel like leaving—the one that feels like home.